Coconut & Brown Sugar Scones
I had considered not posting this week. With so much uncertainty in the world right now―healthcare in the US, Catalonia, Korea, Puerto Rico and more (add anything to the list that's worrying you at the moment)―I began to feel paralyzed. But then I remembered that the best thing for me to do when I am worried is to connect with the people I love. And be creative. Food is my vehicle I have to create something of worth and bring it to others.
I also remembered that one of the only things we can count on is that things will change. Some changes, like fall in New England, are absolutely welcome.
These Coconut & Brown Sugar Scones are sure to cheer anyone up. A buttery scone filled with the sweetness of brown sugar and the crispy texture of baked coconut will be welcome at any meal. Try them for Sunday breakfast. And make a double batch so you have extra to take on a hike or bring to a friend. Trust me, they won't last long. Enjoy.
I look forward to seeing you in my kitchen, gathering flavors, soon.
Dena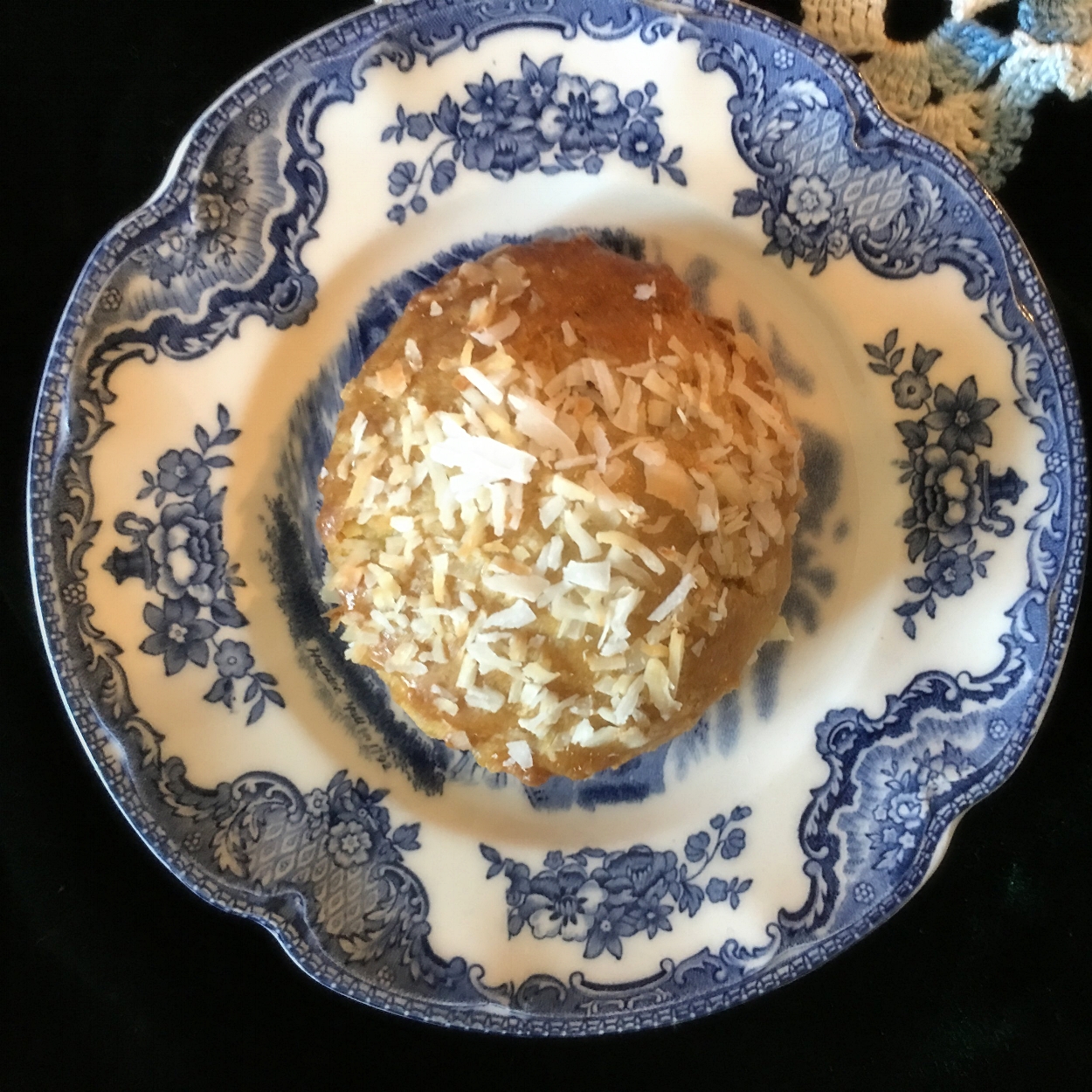 Coconut & Brown Sugar Scones
Coconut and Brown Sugar Scones
Yield: 12 Scones
Ingredients:
3 ½ cups all-purpose flour
1 teaspoon salt
2 teaspoons baking soda
½ cup butter, diced and chilled
½ cup brown sugar
1 ½ cups buttermilk
1 cup unsweetened coconut flakes plus ½ cup more for topping
1 large egg, beaten with 1 tablespoon water or milk
For serving (optional)
Butter, cream, or jam
Instructions:
Line a cookie sheet with parchment paper.
In a large bowl, sift together the flour, salt, and baking soda. Add the diced butter and brown sugar. Using your hands or a pastry cutter, blend everything together until it appears like coarse cornmeal. Add the buttermilk and stir to combine. Add 1 cup coconut flakes and stir again.
Pour the dough onto a clean surface and shape into an 8-inch square or circle. Wrap tightly with plastic wrap and chill in the refrigerator for 2 hours or overnight.
When ready to bake, preheat oven to 350 degrees F. Line a cookie sheet with parchment paper.
Remove the dough from the plastic wrap and place it on a clean surface dusted with a bit of flour. Using a 3-inch round cookie cutter or the top of a water glass, cut out 12 scones.
Place the scones on the prepared cookie sheet. Brush with the beaten egg, then top with coconut flakes.
Place in oven and bake until puffed and golden, about 25 minutes.
Serve warm with butter, cream or jam on the side.
Enjoy.
Note:
To store scones, bring to room temperature and store in an airtight container. Reheat just before serving.
Dena Testa Bray
Dena Testa Bray has been writing Gathering Flavors, a culinary blog, since 2011. She is a trained chef & ran a home based cooking school. Dena now designs websites, focusing on work with creative people. You can see her website work at www.denatestabray.net. She lives in New Hampshire with her husband and family.