Teddie's Apple Cake
Teddie's Apple Cake. If ever there was a classic cake recipe, this is it. Originally published in 1973 in the New York Times in an article by Jean Hewitt, Amanda Hesser revisited it in 2007, and I've been baking it regularly ever since. It was one of my very first features on my original blog, In Dena's Kitchen, and I baked it regularly for the folks at the homeless shelter where I taught cooking classes for many years. Fragrant. Satisfying. Comforting. It's a perfect cake. Make it this holiday season and enjoy.
Wishing you and yours all the best.
I look forward to seeing you in my kitchen, gathering flavors, soon.
Dena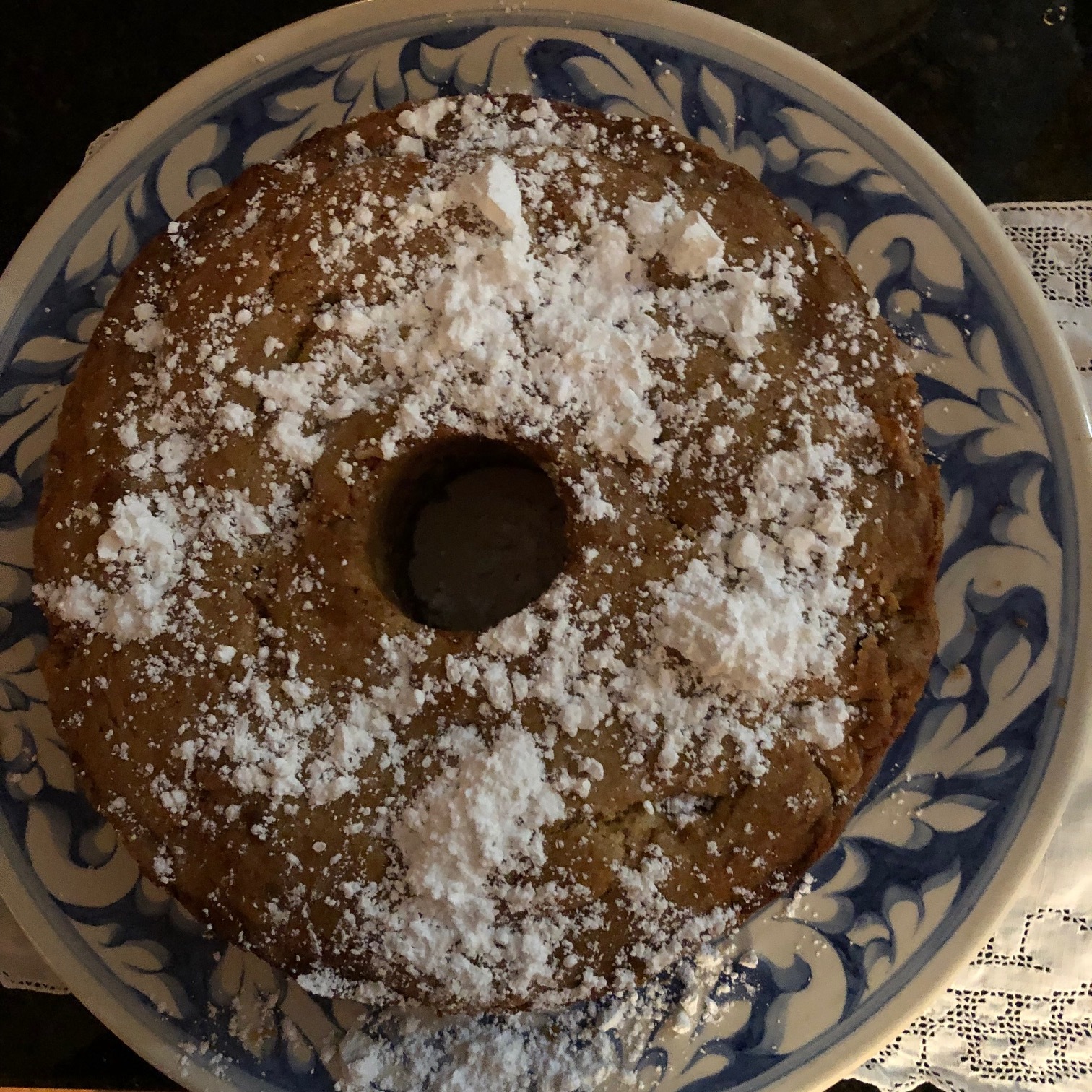 Amanda Hesser's Teddie's Apple Cake
Ingredients—
Butter for greasing pan

3 cups flour, plus more for dusting pan

1 1/2 cups vegetable oil

2 cups sugar

3 eggs

1 teaspoon salt

1 teaspoon cinnamon

1 teaspoon baking soda

1 teaspoon vanilla extract

3 cups peeled, cored and thickly sliced tart apples, like Honeycrisp or Granny Smith

1 cup chopped walnuts

1 cup raisins

Vanilla ice cream, optional
Instructions—
Preheat oven to 350 degrees. butter and flour a 9-inch tube pan. Beat the oil and sugar together in a mixer fitted with a paddle attachment while assembling the remaining ingredients. After about 5 minutes, add the eggs and beat until the mixture is creamy.

Sift together the 3 cups of flour, the salt, cinnamon and baking soda. Stir into the batter. Add the vanilla, apples, walnuts and raisins and stir until combined.

Transfer the mixture to the prepared pan. Bake for one hour and fifteen minutes, or until a toothpick inserted in the center comes out clean. Cool in the pan before turning out. Serve at room temperature with vanilla ice cream, if desired.
Dena's Notes—
I prefer this cake without the nuts and raisins. I added 1/2 cup of flour to the mixture so that the cake will come out firm without these ingredients.

I serve it with a dusting of confectioners' sugar rather than the vanilla ice cream. I pass around a pitcher of buttermilk or cream at serving time for those who would like to moisten their cake.
Dena Testa Bray
Dena Testa Bray has been writing Gathering Flavors, a culinary blog, since 2011. She is a trained chef & ran a home based cooking school. Dena now designs websites, focusing on work with creative people. You can see her website work at www.denatestabray.net. She lives in New Hampshire with her husband and family.